I write this not in any morbid sense, but because many mistake Ladybugs as being dead when in fact they could be far from it.
This is a true story. I was once sitting on the bench in my backyard one summer and saw a Ladybug walking past a few feet away. Then it stopped. After a while I bent down to check on it, it wasn't moving, and it didn't move for a long time, or when I urged it to.
Coming back later and still seeing it there was when I realized I'd witnessed the death of a Ladybug. It was sad, especially the manner in which it happened.
The most I could think to do was gently lift it up and put it under some daisies – to rest easy in the hands of mother nature.
We all know the circle of life and the Ladybug's Life Cycle isn't much different from most other animals and species. It's when you see it firsthand that it brings it home to you. It's a small story of mine in the grand scheme of life, but it has a great deal of meaning behind it.
So how can you tell if a Ladybug is Dead or Dying?
Ladybugs are unlikely to stay in the open for too long before moving. If you saw it moving before it stopped, or it appears to be 'struggling', then these could be signs. The other point to note is the time of year, Ladybugs hibernate over winter, so move very little. Here's what you should do…
How To Deal With a Possible Dead or Dying Ladybug
If you come across a Ladybug and you think it's dead, then there could be a number of reasons for it. It partly depends on what time of year it is and the circumstances in which you saw it
Here are a few circumstances, reasons, and steps you should take if you suspect that the Ladybug might be dead.
The Ladybug Could Be Hibernating
We need to establish the time of year, as this has an important role to play. If it's cold enough for you to be wearing a coat, then it's cold enough that Ladybirds are looking for a place to hibernate.
If they're struggling to find one then they may begin to slow down or even hibernate virtually on the spot.
In this circumstance, if you believe this to be correct, then you're better off gently moving it to a place that is frost free and away from predators, follow the rest of these guidelines in order to keep it fully safe.
Ladybugs Can Play Dead
Ladybugs have a technique in which they can play dead. At the same time, they can release their chemical odor through their feet joints known as 'Reflex Bleeding'.
This will emit their foul-smelling odor. This release can discourage predators from eating them. They will also fold in their legs as though mimicking a dead insect.
If this is the case, then they don't play dead forever, if you find that the ladybug appears to be bleeding then this is because it is feeling threatened.
They may recover once the threat has passed (and maybe without realizing it, the threat was you?) …or you will need to test a little further…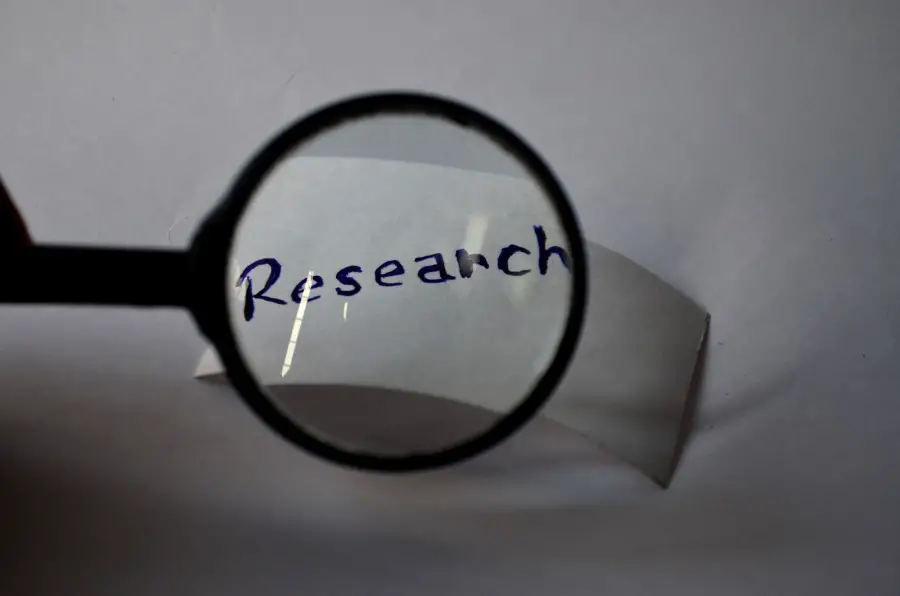 If you really want to be sure at this stage, then using a twig or other object, gently probe the legs of the Ladybug, if it feels that playing dead is not working, with a bit of pressure applied, then it will likely start to struggle.
At this point you know it's fine and you should leave it alone. At most, transfer it somewhere safe where it won't get trodden on.
It Moved And Then Stopped
It may play out like the experience I had. If the Ladybug was moving and then you saw that it stopped, this could be for a number of reasons.
The Ladybug is tired and needs to rest in its search for food or water
It's approaching nighttime
Sensing danger it has stopped and is playing dead
It has sensed pheromones in the wind from other Ladybugs and is assessing them
The Ladybug has picked up the scent of Aphids and determined where they are
It's scanning ahead and assessing the next direction
It has just come out of Hibernation and is not yet active enough
It's cold weather and the Ladybug is ready for hibernation
It has reached the end of its life and has passed away.
Signs of Ladybug Old Age
How can you tell the age of a Ladybug? Hopefully, we all know by now it's not by counting the number of spots on their backs. That's a myth, and in fact, the number of spots is simply inherited from genes and has nothing to do with age.
Of course, though, being an older Ladybug increases the chance of it dying. So assessing whether you think it is old can assist in your observations regarding its state of health.
Ladybugs live around 1-3 years, here's what happens as ladybugs age. If you want the full rundown, then see my Ladybird Life-Cycle article.
As each Ladybug gets older their bodies become very slightly more elongated. Younger ones are more round
Ladybugs Spots and sometimes Elytra become a more faded color as they get older.
Slight imperfections such as being unable to fully fold a wing under the Elytra could be a sign of less mobility due to old age
Erratic or slow movement can also indicate that the Ladybug is quite old.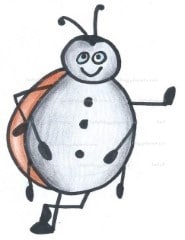 Here's more on how long ladybugs live.
Why Do Some Ladybugs Die On Their Back
If the Ladybug is not moving and is on its back, probably with its legs crossed in as well. This could be a sure sign it has passed on. However, this is assuming it isn't playing dead at the same time – see the above reasons.
Toward the end of their life, insects can begin to lose their sense of coordination, this can cause erratic and haphazard movements that can result in the Ladybug simply rolling over onto its back and being unable to get back.
If it does not have the strength in its Elytra in order to flex its wings and right itself, then it will likely die in that position. That's not to say they all die like that. The one I saw just simply stopped in its tracks.
What To Do If You Think a Ladybug is Dying or Dead?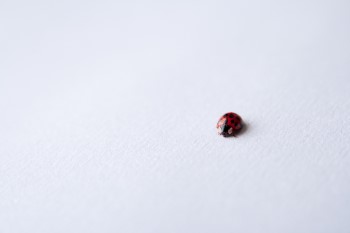 If it was not moving when you found it, then it may have been there for a while. Ladybugs do not break apart until the body has completely dried out. You can test if it is merely the shell of a long-dead Ladybug by using this method.
If it's not already on its back, then turn it over, and proceed (as described previously) to press down on its head area ever so gently with an object. If the head falls off, then it's been dead a while. Certainly long enough to become brittle. If it begins to struggle, then you've got a live one!
Ladybugs Dying Whilst Hibernating
The Winter hibernating season at around 3+ months long is actually quite a large fraction of the Ladybug's total life span. So it's not uncommon for many to die during this time.
If you've come across a group of Ladybirds hibernating together, then check back once they're all gone. You will most likely find a proportion of them didn't make it through the winter. As sad as it might seem, it's just the way nature works.
It could be that it was due to die over that winter anyway, or it could be that a particularly frosty period overcame its ability to keep just warm enough.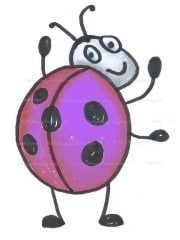 Why Else Would a Ladybug Die?
There are a couple of other reasons why a Ladybug might die. Aside from the obvious one which is a Ladybug Predator ate it.
Firstly, if you use pesticides or most any sprays in your yard/garden, this is likely to have an effect on Ladybugs, either they consumed too much of a chemical ingredient in food or from cleaning themselves after meals.
Or it's possible they simply couldn't locate sufficient food to keep them alive – if the pesticides were across a large area of crops for example.
One final reason could simply be the lack of sunshine. Not only does less sunshine generally mean there is less prey around to consume, but eating less prey means they cannot lay down the fat stores required to make it through the winter.
We must also remember that ladybird beetles are cold-blooded insects and rely on external heat sources to maintain their body temperature. A lack of sunshine or a cold snap can have consequences for many Ladybugs.
How to Tell if a Ladybug is Dead – Conclusion
I hope this has helped you to identify if a Ladybug is dead and possibly what to do about it.
Let me know what Ladybugs you've come across where something unusual has happened, or if I've missed anything let me know in the comments too and I'll add them in.
I didn't really like writing this article, but I hope it helps you to maybe help some Ladybug that may just not be moving – for different reasons than you might think.
I'm going to think of this article as a small homage to the Ladybug that passed away before my eyes, whilst I was on that bench those years ago. Rest in peace little one.
If like me you're a ladybug lover, then you might want to check out my page of specifically curated Ladybug gift ideas that I've spent years researching. I hope you like them. Plus download my free Ladybug education resources.
Related Questions
Can You Eat a Ladybug? Firstly, why would you actually want to do that? And secondly, I wouldn't recommend it. They're not poisonous to humans, but they're unlikely to give you any nutritional value whatsoever. Much of the exoskeleton and wings are indigestible anyway.
Plus they do – and will emit a foul Alkaloid chemical concoction that will smell bad (and would likely leave a bad taste in the mouth).
Or at worst will make you feel nauseous or unwell – particularly if you eat many. As an evolving human species, we perhaps had the capacity to deal with this fact thousands of years ago. But the modern stomach is hardly primed for it now.